PUMA Bloodlines Philadelphia: Relaunching a classic shoe in an epic way
Posted on: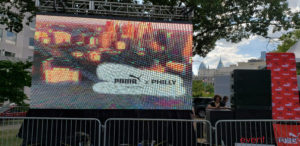 Thousands of people ride Philadelphia's SEPTA Market-Frankford Line each day, but it isn't every day that they are rewarded with a free pair of sneakers.
On July 20th, PUMA re-launched their classic GV Special sneaker with a unique activation in Philadelphia. PUMA Bloodlines honored Philadelphia's unique rhythm and energy!
Riders checked in at the 30th Street Station to start the experience and those who hit all four stops received a pair of PUMA GV Specials at a branded block party in Franklin Square. The activation included four unique "Puma Stops" along the SEPTA train line, each location with its own entertainment for riders and block party attendees to enjoy.
Stations included 30th Street, 15th Street, 13th Street and 5th Street, ending near Franklin Square Park. At each station stop, participants were given a voucher. If they collected all of them, they received a VIP Puma Event Pass at the last stop for their free pair of Pumas at Franklin Square Park!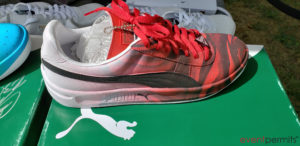 Artist Sierato was at the park, custom painting shoes that were part of a raffle. Sierato creates some of the most unique and socially viral artwork for your feet.
Food was provided by Center City Pretzel Co., Sonny's Famous Steaks and John's Water Ice. Music and entertainment included DJ Cosmic Kev, Matthew Law, Rapper Freeway, Yis "NoseGo" Goodwin, Recohavoc, Grande Marshall, bucket drummers, and more!
The event attracted participants of all ages and earned an exceptional amount of social media buzz, especially on Instagram where the hashtags #pumabloodlines #pumabloodlinesphilly were used by attendees.