Posted on:
Still hoping to activate your event in NYC during the upcoming holiday period? We can help!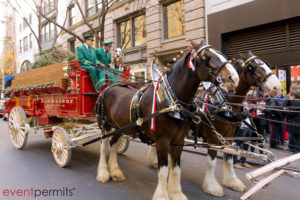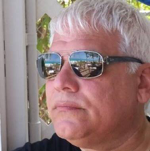 By, Tommy Hennigan – Contributor
Partner, EventPermits LLC
The annual NYC Holiday Permitting Embargo will commence on Thursday, November 15, 2018, and run through Wednesday, January 2, 2019, from 6:00 a.m. to 11:59 p.m.
During this embargo period, all roadway, sidewalk, and DOT Plaza activities will be restricted, and no permits will be issued or honored by The City of New York, in the confines of the multiple and various embargoed areas.
Any permits issued prior to the date of this notice, for execution during this embargo period may be suspended for the period noted above, at the discretion of the Mayor's Office and NYPD.
In certain situations, it may be possible to be granted a "Special Use Waiver." Requests for such waivers should only be requested and submitted for "critical reasons" for a specific project. There is a mandatory Waiver Review Filing Fee, which is required to be paid prior to a waiver being granted, or reviewed.
Prior to this embargo period, all necessary measures must be taken so that all roadways and sidewalks are in proper condition to allow for the expeditious and safe movement of vehicular, bicycle and pedestrian traffic.
Please note that this embargo applies to NYC DOT and NYC special event permits.
Still hoping to activate your event in NYC during the upcoming holiday period? We can help!
If you or your client are looking for large footprint, with a high visibility location where your experiential marketing event will not be affected by the holiday permit embargo, (including in the Times Square area), you've come to the right place. But, space, dates and locations are severely limited.
To reserve a great location in NYC for the holidays, please contact us immediately at: team@eventpermits.com.