The Amazon Prime Video Experience Hits San Diego Comic-Con
Posted on: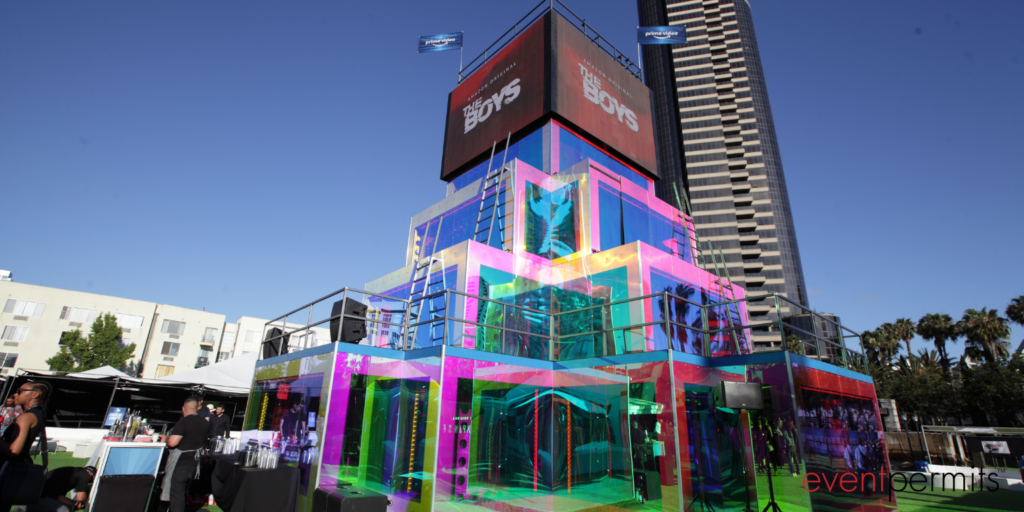 To promote its original shows, The Boys, The Expanse and Carnival Row, Amazon Prime Video Experience activated at San Diego Comic-Con in a BIG way this year.
The "Amazon Prime Video Experience" took place between Thursday, July 18th through Sunday, July 21st. The activation offered three unique experiences to fans, based on the three different shows, which included theatrical performances that transformed the activation space into a giant stage.
Event attendees were able to "enlist in a UN peacekeeping mission on a newly colonized planet, join anti-superhero vigilantes to cover up a crime scene, and visit a secret Victorian lounge where the oppressed are given a safe haven from the world outside," as described on the Comic-Con schedule.
At the center of the 60,000 square foot activation site, was a 40-foot tower comprised of large LED screens that played content from the shows. Each night of the event, there were live musical performances, followed by a DJ, cocktails and food.
Our eventpermits™ team loved being part of this event!
See more on the Amazon Prime Video Experience here: