EventPermits Brings The Ultimate Nick Jonas Tour Bus to LA
Posted on:
Booking.com provides travelers with three unique experiences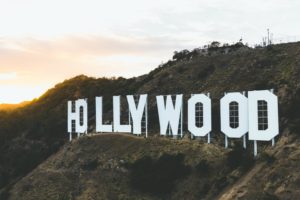 By, April McCarty-Caggiano
Director of Client Services
Project Background
EventPermits recently assisted Booking.com with a mobile marketing campaign to promote the debut of it's new category, "Book The US List." Their newly launched website update features the most unique places to stay in each of the 50 states and Washington, DC.
Travelers, from around the globe, entered a contest on the booking.com website where they were able to choose from one of three once-in-a-lifetime locations to spend a night. These unique locations included: The Empire State Building in New York City, American Airlines Arena in Miami, Florida or the Ultimate Nick Jonas Tour Bus in Los Angeles, California.
How We Made it Happen
Booking.com wanted the final venue or location of the Ultimate Nick Jonas Tour Bus to be as exclusive as the opportunity itself. The bus needed a picture-perfect LA backdrop. They approached EventPermits to help secure the iconic Hollywood Sign.
Press was able to witness the exciting announcement of the winner's special opportunity on the morning of March 8th, where they received worldwide media attention along with social media buzz for the activation.
Though it was not the exact tour bus Jonas takes on the road, the singer played a large role in the design. He even included some of his favorite things within the tour bus, in order to provide the most authentic fan experience as possible.
In addition to the one-night stay, the lucky guest enjoyed a guided tour of LA and a meet and greet with the singer. The winner also received dining at two of Nick's favorite restaurants and transportation to and from the bus.
To read more about this activation click here.