Securing Special Event Permits for Bob Dylan's Americanarama
Stella Fitzpatrick
August 16, 2013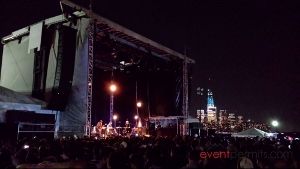 In July, we had the amazing opportunity to work on Bob Dylan's Americanarama festival, Dylan's six-hour show that is currently touring the states and includes sets by other American folk-rock icons Wilco and My Morning Jacket, with additional performances by Bob Weir, the Richard Thompson Electric Trio, and Ryan Bingham.
The show took place at Park A Pier in Hoboken, New Jersey on Friday, July 23. The bands played through a variety of American genres: blues, folk rock, swing, rockabilly, and soul. Dylan performed many of his classics, including "Tangled Up in Blue," "A Hard Rain's Gonna Fall," "I'm Sick of Love," and "All Along the Watchtower."
Dylan played an eclectic set, performing many of his classics in styles differing from originals, but the highlight of the night was when Dylan was joined onstage by Jeff Tweedy of Wilco and Jim James of My Morning Jacket for an awe-inspiring rendition of "The Weight," a classic by Dylan's former back-up group The Band, which found fame as an act independent of Dylan in the late 1960s.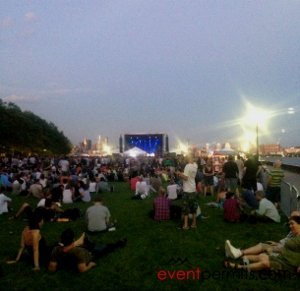 This was such an incredibly fun project. For the performance, we assisted The Bowery Presents, the agency handling the Americanarama tour, by working closely with city officials to secure the special event permits needed for this large event. For the event, we secured the Building Permit and the Stage Permit that were needed to use the stage and construct other structures for the event, the Generator Permit needed to power the event, the Fire Permit, and the Parking Permit.
This was an incredible event, and getting to work on once in a lifetime projects like this one is what makes our jobs so enjoyable.
Permits by PRomotion! / EventPermits: Building Permit, Fire Permit, Generator Permit, Stage Permit, Parking Permit
Stage: This Is It! Stageworks
Agency: The Bowery Presents
Venue: Pier A Park, Hoboken, New Jersey
Promoted Artist: Americanarama: Bob Dylan with Ryan Bingham, My Morning Jacket, and Wilco