Posted on: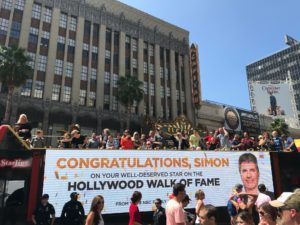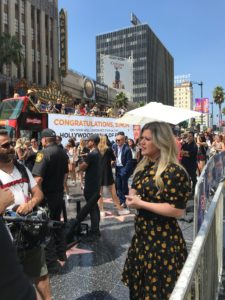 By, April McCarty-Caggiano
Director of Client Services
When it was announced that everyone's favorite judge was going to receive a Star on the Hollywood Walk of Fame, NBC wanted to show their love for Simon Cowell at the ceremony.
We were tasked with staging a digital double-decker bus featuring Cowell and the message, "Congratulations on your well-deserved Star on the Hollywood Walk Of Fame! From Your NBC Family." The digital bus display served as a backdrop to the dedication and treated the audience to a great view from above.
The event had several of Cowell's celebrity friends in attendance including Kelly Clarkson, Heidi Klum, Louis Tomlinson, Adam Lambert, Howie Mandel, Mel B and many more.
Under normal circumstances, getting permission to do anything during a Star Ceremony wouldn't be possible, but not for our team. EventPermits has spent 30 years building the necessary relationships that allow us to make the "impossible"…POSSIBLE.
Bring us your tall orders, and let's make magic together!
To read more coverage on Simon Cowell's star ceremony click here.