OREO What's Your Stuf Challenge Slides into NYC and Atlanta
Posted on: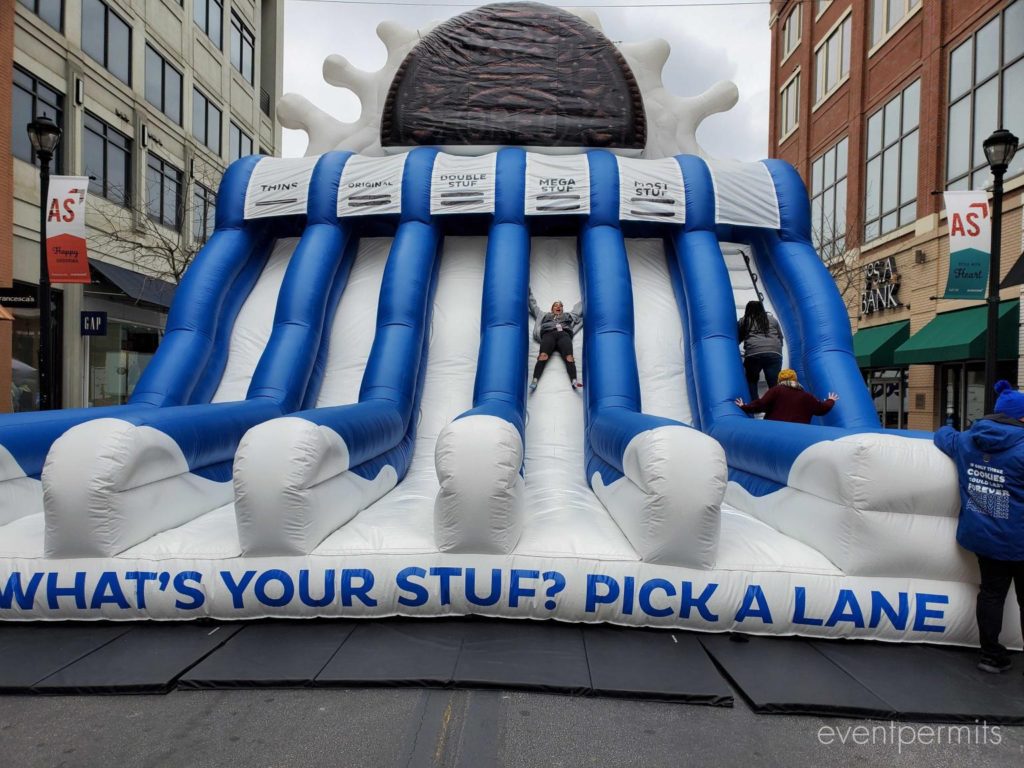 On Feb. 21st, Oreo delighted New Yorker's with a five-lane, three-story blow-up slide in Herald Square, for the OREO What's Your Stuf Challenge, asking them a controversial question: What is the perfect OREO cookie-to-creme ratio?
Based on their OREO cookie preference, attendees were able to slide down one of five lanes, which included Thins, Original, Double Stuf, Mega Stuf and Most Stuf. Each trip down their lane of choice counted as one vote, which was tallied in real-time for passersby to see. To add onto all the fun, OREO cookies were available for sampling, as the perfect pick-me-up from work, sightseeing and shopping.
The pop-up activation was part of OREO's What's Your Stuf? campaign, an online Nationwide sweepstakes, asking the public to vote on their favorite cookie-to-cream ratio for a chance to win $100,000.
In addition to the Herold Square activation, the OREO What's Your Stuf Challenge Slide also popped up in Atlanta's Atlantic Station.
To learn more about the What's Your Stuf Campaign visit: https://mondelez.promo.eprize.com/whatsyourstuf/
New York and Atlanta permits all supplied by eventpermits.
Experiential Agency: Momentum WW