Boston to Boston Mobile Souvenir Shop Takes Flight in Boston for Delta Airlines
Posted on: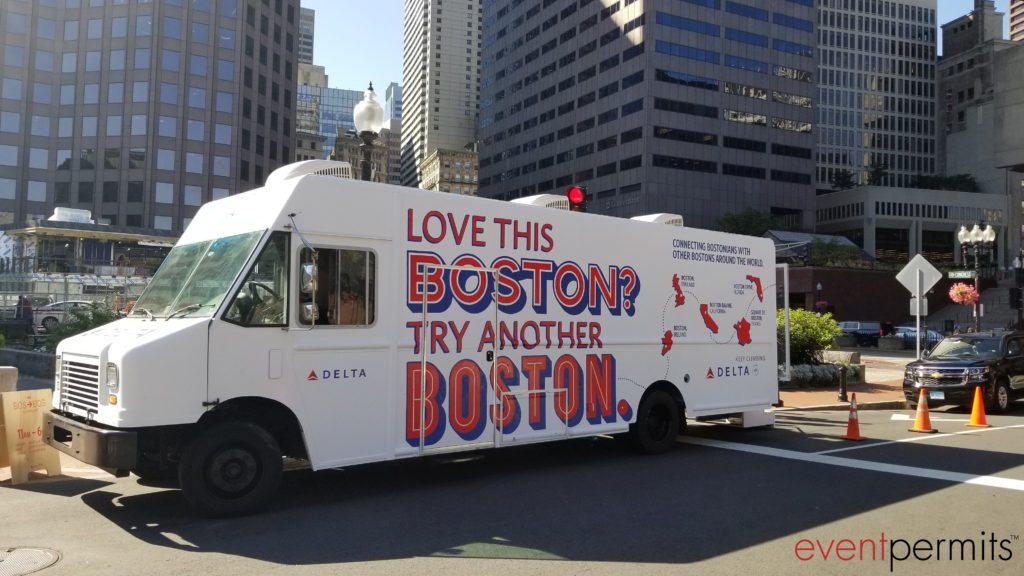 This past weekend, Delta Airlines launched their Boston to Boston Mobile Souvenir Shop, which that promoted the other "Boston" locations throughout the world that Delta can fly passengers to from Boston, MA.
The mobile souvenir shop gave Bostonians the chance to purchase iconic trinkets from the other Boston locations. The activation took place in three different areas of Boston, MA on three different days: the Boston Seaport, North St & Congress St and High St & Atlantic Ave.
Inside the souvenir shop were works of local artists and stores from Boston Ravine, California; Square De Boston, France; Boston, England; Boston Drive, Florida; Boston, Ireland. These items included sunglasses, candles, jam, key lime pies and wool scarves. The souvenirs were available for purchase by attendees for cash or in exchange for Delta Skymiles.
Our EventPermits team consulted our client on the perfect location in the bustling Boston Seaport area and obtained all the necessary permits for the mobile truck.
Are you planning a mobile tour? Contact us at the front of the event planning process to get expert advice on prime locations for your activation that meet your marketing goals.
To read more about the activation click here.
#delta #keepclimbing #deltaproud #skymileslife