Posted on:
Fans camp out for nights to experience Jenner's brand in-store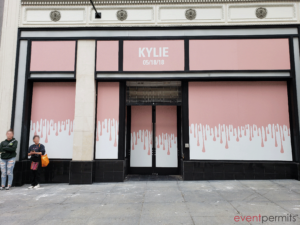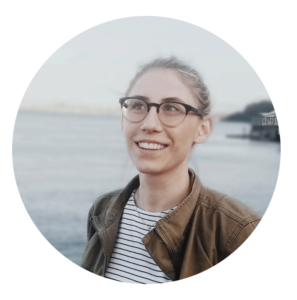 By Kate Bunster, Director of Marketing and Communications
EventPermits, LLC
Last week, my team and I headed to the Event Marketer Summit in San Francisco. Since it was my first time in the city, my teammates served as my official tour guides throughout the duration of our visit. I had absolutely no shame in snapping pictures of all the "touristy" stuff!
One morning, we ventured out before heading to our morning session and stumbled upon the Kylie Cosmetics pop-up store on Grant and O'Farrell. The exterior was a two-toned peachy pink and white. Above the entrance read the words, "KYLIE" and "05/18/18," which was the launch date of the pop-up.
I'M SO EXCITED! Coming for you San Francisco! The Kylie Pop Up opens this Friday 10am at 21 Grant Ave. See you then 😉 I have some special things for you guys exclusive to the store! pic.twitter.com/7DC3sQsGBJ

— Kylie Jenner (@KylieJenner) May 15, 2018
Even though it was still four days out from opening day, it was already creating a ton of buzz. Fans stopped by the storefront to take pictures and get a first look at what the beloved celebrity cosmetics brand had in store for them – no pun intended. The EventPermits™ team was able to catch an exclusive first look at the pop-up before it opened its doors to the public.
The pop-up created so much buzz before launch, that fans began lining up two days before the event. Because of this, many of the streets surrounding the activation footprint were shut down. This probably had something to do with that fact that Kylie posted on social media that she would be dropping by to meet with fans and there would be "some special things" exclusive to the store. As a result of all the excitement surrounding the event, it was reported that the Kylie Cosmetics pop-up event drew in over 2,000 to the Union Square area!
Were you in the San Francisco area for all the Kylie madness?